Welcome to Cochrane's first ever Virtual Colloquium, #CochraneSantiago!
We are delighted to see everyone's hard work for this Colloquium on display and we look forward to engaging with all of you in this new Colloquium format.
Daily themes
We have so much share with you - virtual posters, recorded oral presentations, and special content! To help organize the week, we are focusing on daily themes - you can get an overview here. At the top of the website in the blue navigation bar there are tabs for each day. Come to the website each day and engage with the content.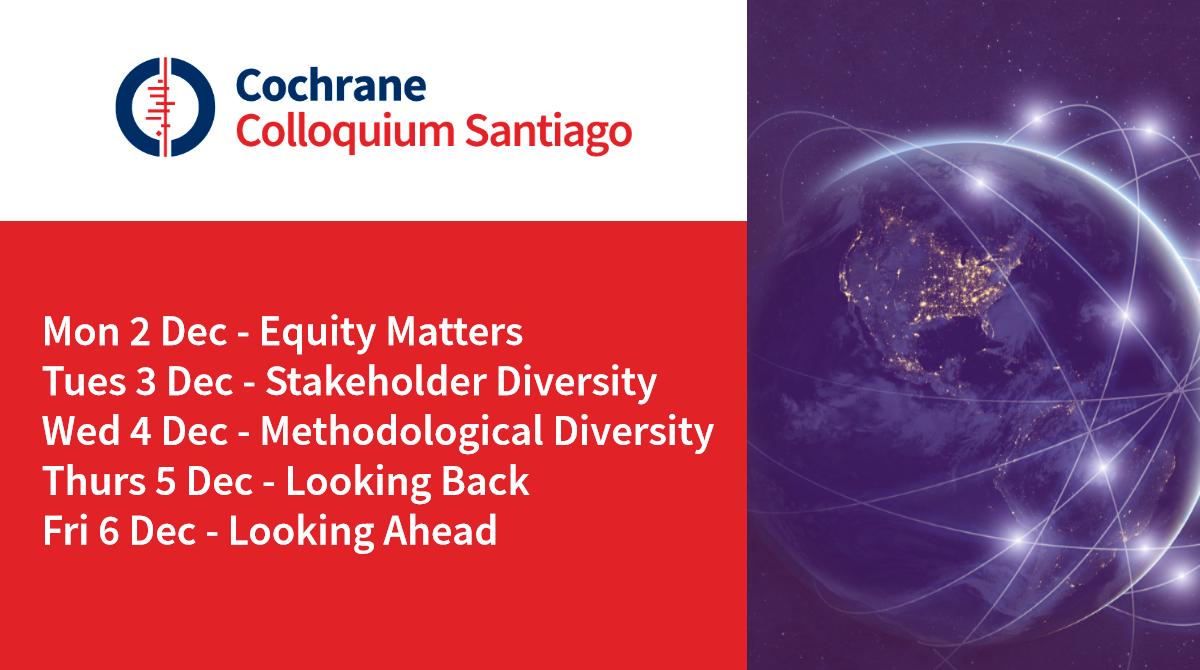 Navigating the content
Special Content videos will premiere at 10:00 Toronto time/12:00 Chilean time/15:00 GMT on YouTube each day this week; check out the daily page to find these videos, links, and participate in the live chat on YouTube!
Links to specific and relevant oral presentation and poster categories are highlighted at the bottom of each page. You can also browse all oral presentations and all posters and filter by categories that interests you.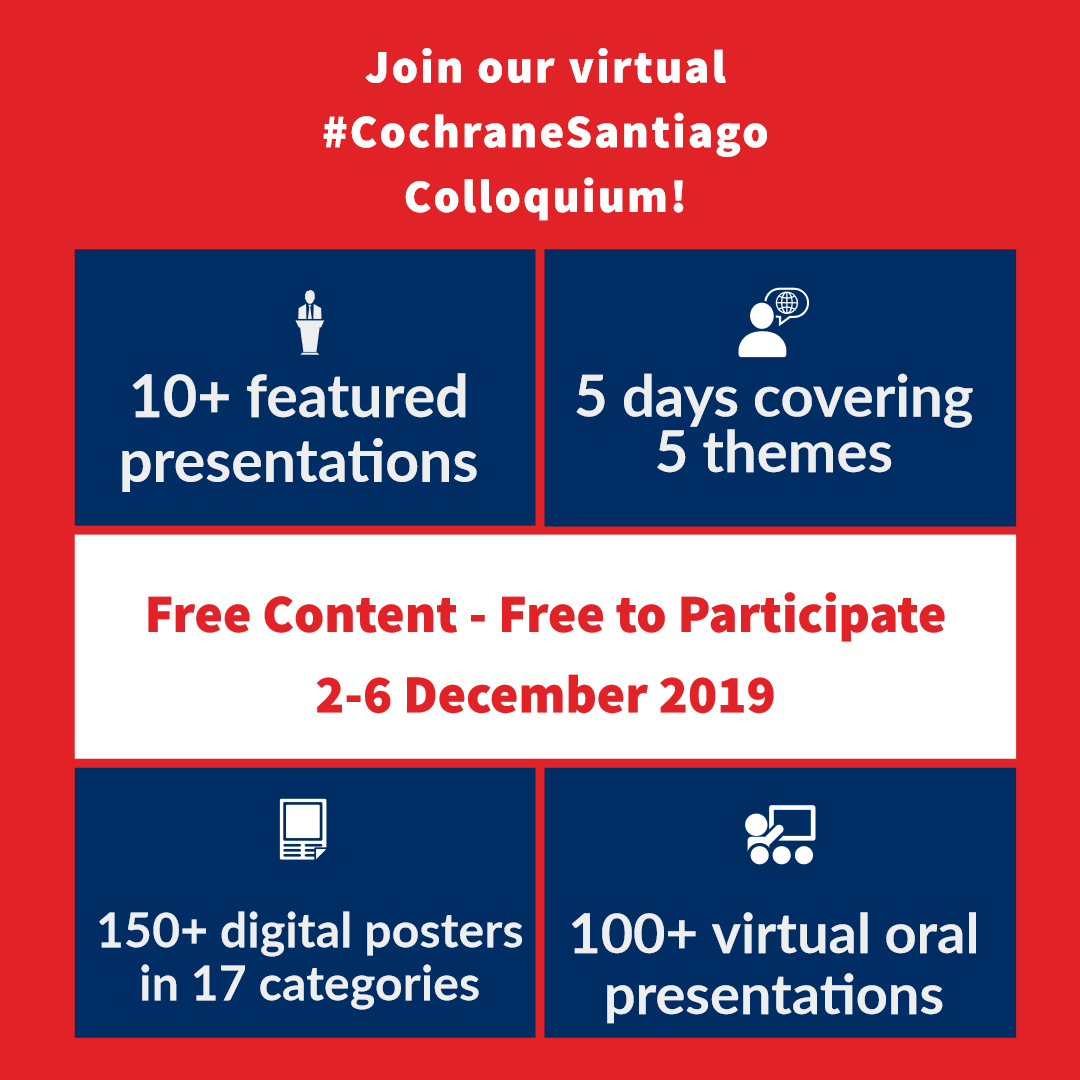 Available to all
A reminder that you do not have to register or login to the Colloquium site to see Virtual #CochraneSantiago content—all is free, open to all, and available on the website!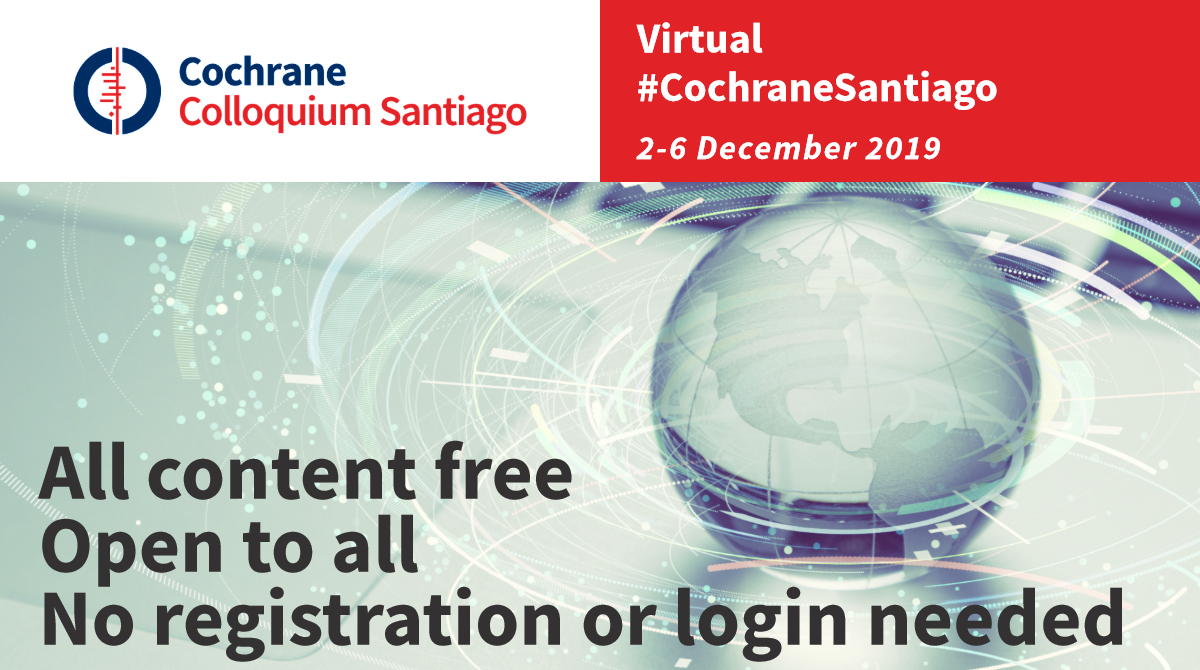 Join the conversation by tagging #CochraneSantiago on your social media posts, and follow our content creators to continued the conversation on your preferred social media.
Welcome to Virtual #CochraneSantiago, we are so glad you're here!