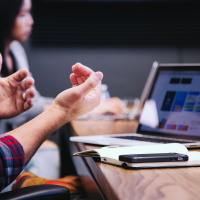 Cochrane Gut is currently recruiting for several vacant Contact and Statistical Editor positions and are looking for qualified experts to join the team. The full job postings, along with details on how to apply, are linked below. Each job posting outlines the core requirements and provides detailed information about the scope of the role. Please ensure that your application clearly describes how you meet the stated requirements.
To apply, please send a cover letter and CV to the Editorial Base with the subject 'Cochrane Gut Contact/Statistical Editor' (depending on what role you are applying for). The postings will be live until June 15, 2021, with recruitment being conducted on a rolling basis until the positions are filled.
If you would like more information about these opportunities, please contact the Managing Editor, Teo Quay.