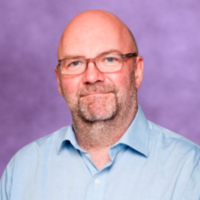 Cochrane Convenes will bring together key thought leaders from around the world to discuss the COVID-19 evidence response and develop recommendations to help prepare for and respond to future global health emergencies.
In this interview, Cochrane Convenes talks to Jeremy Grimshaw, a member of the Cochrane Convenes steering group, about what he hopes will come out of the event.
Why do you think it is important to hold Cochrane Convenes now?
The COVID-19 pandemic has presented one of the greatest stress tests society has faced in a century. It has been a huge success for research in the way we have rapidly been able to understand the virus, how to address it and develop vaccines, but one challenge that arose during this very rapid period is that it has been hard for decision makers to make sense of the production of research. Evidence synthesis and systematic reviews are critical when the evidence base is evolving at speed.
COVID-19 has tested the evidence synthesis world and prompted innovation, methodological developments, improvements in producing rapid evidence syntheses and greater global collaboration. But it has also revealed fragility in the system: the challenge of co-ordination and duplication of effort, questionable quality in some systematic reviews, and the fact that evidence synthesis can become redundant quickly. We must address these challenges so that those involved in the production and use of evidence are better positioned in the future.
Cochrane Convenes offers a great opportunity to learn from the innovation and look at the weaknesses and tackle these as a global community of evidence producers and users.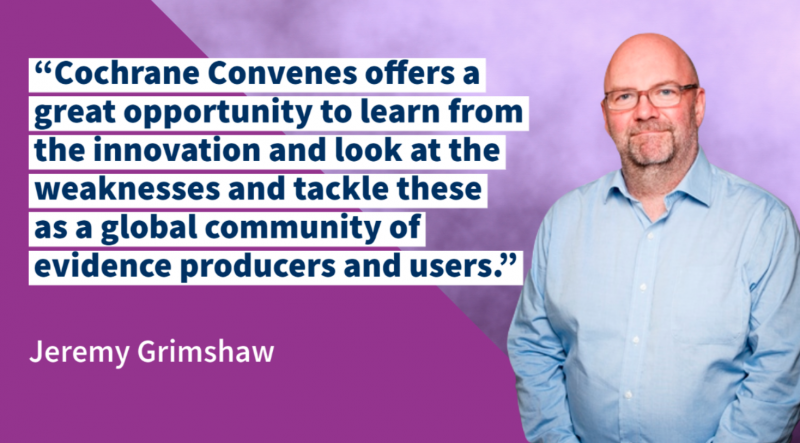 Tell us about your involvement and the Global Commission on Evidence to Address Societal Challenges.
Shortly after the pandemic started, I was a co-lead of COVID-END, an umbrella network of over 50 evidence synthesis organisations which came together to encourage co-ordination and collaboration across the evidence community. We saw COVID-END as time limited and that capturing learnings and experiences over the course of the pandemic would have useful applications in the longer term.
In parallel to Cochrane Convenes, COVID-END has set up a Global Commission on Evidence to Address Societal Challenges. This independent commission draws on expertise in decision making from across the world, from health and non-health sectors with a few members from the evidence synthesis research community. Our aim is to create a high-level roadmap that will stimulate further development of the evidence system. Cochrane has been part of COVID-END from the start and we see the commission and Cochrane Convenes as parallel highly complementary activities.
We hope during the Cochrane Convenes meeting we can road test some of the ideas coming out of the commission.
What do you hope will come from Cochrane Convenes?
Cochrane's leadership is important in this space because it is the preeminent evidence synthesis organisation. It made a fantastic contribution to the pandemic response, which has only furthered its position in the evidence community, so it is well placed to pull together a group to think about the implications not only for its work but also the broader evidence community. Cochrane Convenes is a powerful signal to kick off and accelerate the start of discussions and debates about what we as an evidence community need to do differently to improve the evidence response in 'normal' times, as well as when we are faced with a health emergency. It will also help inform Cochrane's future strategy, which others will take note of.
Which challenges do you think are critical for the evidence community to address in this forum?
How we co-ordinate evidence synthesis is critical. Even before the pandemic, there was inappropriate duplication of systematic reviews and then gaps where there are none. We need to establish how there can be a global stock of preferably living systematic reviews that decision makers can draw on when they need to, managed through a co-ordinated flow of relevant and timely synthesis. This will raise issues about the conduct and timeliness of evidence synthesis which will prompt questions about infrastructure and securing funding for synthesis activities.
Healthcare systems, governments, clinicians and patients should see evidence as one of the key tools in helping them make informed decisions and start to incorporate evidence as a routine part of their decision making. We need prompts for decision makers to consider evidence in their processes and to reflect on how we provide evidence to the decision makers in friendly and understandable formats. This is about closing the gap between the producers and users of evidence. We need to ask how we support evidence intermediary organisations that can act as the link between suppliers of evidence and those who use it. There are pockets of excellence around the world and the ambition is to make this the norm so evidence always informs key decisions.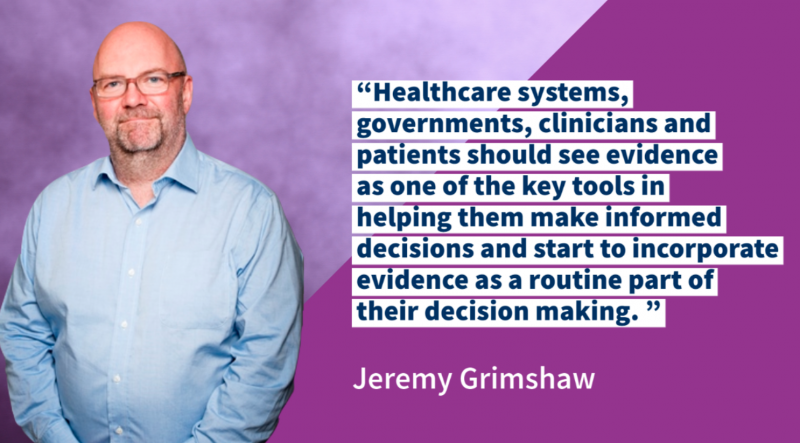 Who would you like to see in attendance, and why?
National, organisational, professional and citizen views are critical and the more of those views Cochrane Convenes can bring together the better. Cochrane is full of great science, but it needs to improve the conversations it has externally – and listen and understand other perspectives. Decision makers could also do better to understand how evidence syntheses can support what they are interested in.
This is an example of COVID enabling the convening of rooms in a way that would not have happened before. After the pandemic we have an opportunity to look at how global communities and societies function together and how evidence used in decision making will help us all maximise global goods and citizen wellbeing.