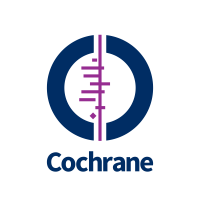 In 2021, we presented a new model for producing evidence synthesis to the Cochrane community, a model built to be sustainable, attractive to suitable funders and allowing us to flexibly respond to global health issues with timely synthesized evidence.
Many of you provided excellent feedback for which I'd sincerely like to thank you. Through the workshop series and the online survey we heard your acknowledgement of the need for change, your expectations and hopes for the future, but also your concerns about the new model.
The feedback we've received over the past few months is now summarised and available on the Future Cochrane site. You can also access the reports of this feedback here.
The feedback is also being incorporated into a business case that will be presented and discussed by the Governing Board in early February.
In March 2022, we will share the outcomes of the Board discussion with the Cochrane community and outline the next steps in developing the new model. We will rely on your continued engagement and commitment to develop a model that works for Cochrane and users of Cochrane's evidence, and that ensures we can continue to deliver on our mission of producing trusted synthesized evidence, making it accessible to all, and advocating for its use.
Karla Soares-Weiser, Cochrane's Editor in Chief
On behalf of the Evidence Production and Methods Directorate Senior Team