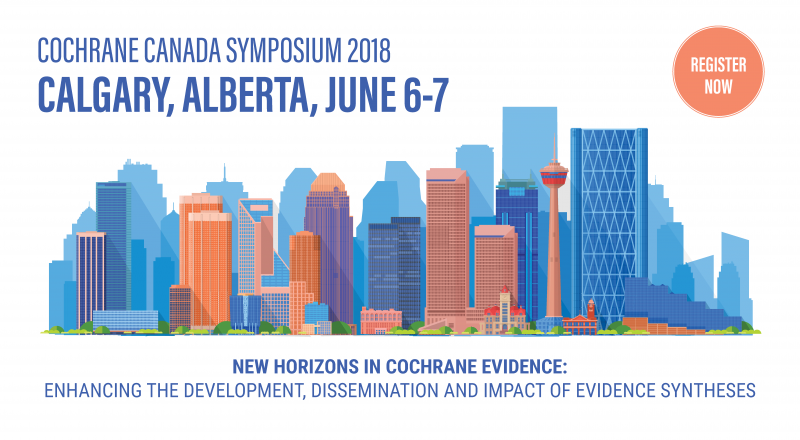 General Registration Information
Cochrane Canada retains the information collected in the registration form to send notifications and announcements about this event and does not disclose registration information to third parties. However, to facilitate networking, Cochrane Canada does compile a list of names, organizational affiliations and emails of all Symposium participants. 
During the Symposium, pictures and videos of participants may be taken. By registering for this event, you are providing consent to Cochrane Canada to be photographed or videotaped. 
Full registration includes:
Participation in all symposium sessions on Day 1 and your choice of workshop on Day 2
Morning and afternoon refreshment breaks and lunches
Social event following Day 1
If you are unable to attend Day 1 but are interested in registering for a workshop on Day 2, please see below for workshop-only fees
Registration payment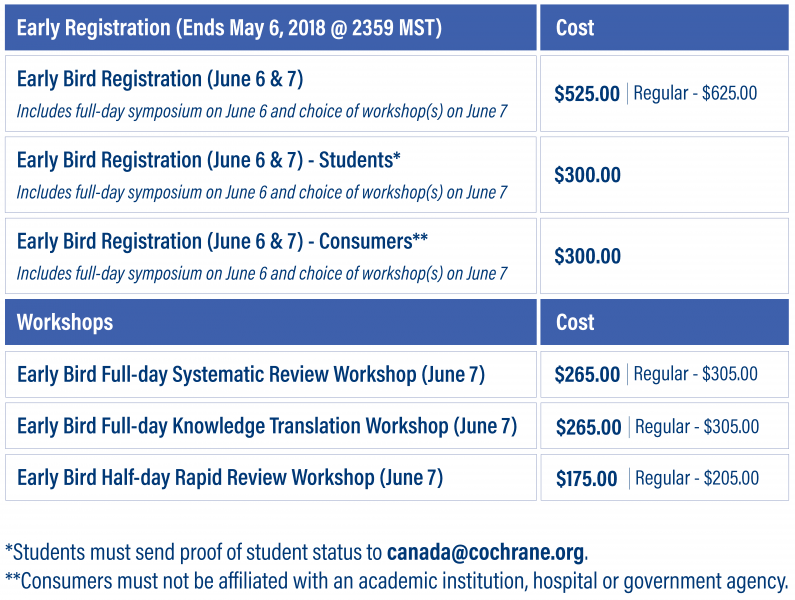 Payment for the Symposium can be made online by credit card (Visa, Mastercard and American Express), or by cash or cheque. For more information on registration payment, please contact canada@cochrane.org.
Confirmation of registration
A receipt confirming of your registration will be sent via email prior to the symposium. Your registration is not complete unless a confirmation email is received. If you have not received confirmation within 7 days of registration, please contact canada@cochrane.org. 
Cancellation & replacement policy
If you wish to cancel your registration, you may do so up to and including May 6, 2018, upon written notice to the event organizers (send correspondence to canada@cochrane.org). Your registration will be refunded to the credit card of origin, less an administration fee of 25%. Following May 6, 2018, your registration is not refundable.