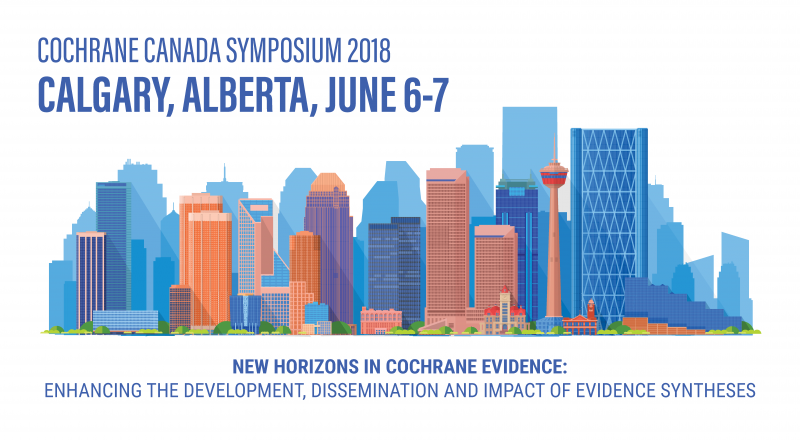 Intensive one-day Cochrane Systematic Review Workshop
Date: Thursday, June 7, 2018
Time: 8:30 a.m. to 4:30 p.m.
Cost: $265.00 (separate registration) or free when part of the Symposium full registration
Facilitator: This workshop will be led by a number of experts from Cochrane, all of whom have years of experience conducting systematic reviews used by decision-makers and guideline developers from around the world.
Description: Cochrane Canada is offering an intensive one-day workshop on how to conduct a systematic review. This workshop will highlight and describe the key activities of the systematic review process, using lectures and hands-on learning sessions. The workshop will also focus on systematic reviews of randomized controlled trials of interventions, which can be applied to reviews of other study designs.
Learning objectives: Participants will learn how to develop a review question; conduct a comprehensive search and identify studies; assess risk of bias of randomized controlled trials; abstract data and quantitatively synthesize data; assess the certainty of the evidence using GRADE; and interpret and present results.
Workshop program