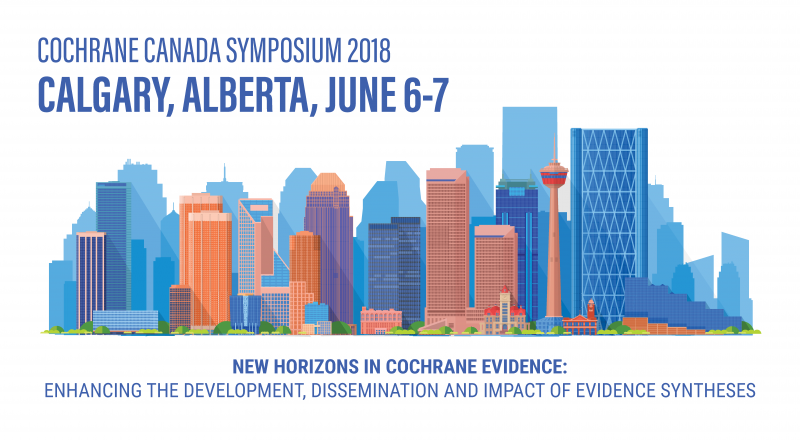 An Introduction to Rapid Reviews: Timely Evidence Synthesis for Decision-makers
Date: Thursday, June 7, 2018
Time: 8:30 a.m. to 12:30 p.m.
Cost: $175.00 (separate registration) or free when part of the Symposium full registration 

Facilitator: Chantelle Garritty
Affiliations: Co-convenor, Cochrane Rapid Reviews Methods Group (RRMG); Lead, Rapid Reviews Program, Knowledge Synthesis Group, Ottawa Hospital Research Institute (OHRI)
Learning objectives: To develop an understanding of the need for, and utility of, rapid reviews as a useful knowledge synthesis product; to develop an appreciation for rapid reviews by detailing their underlying methodology; and to discuss practical issues in developing rapid reviews for decision-makers in the context of offering knowledge synthesis services.
Description: Rapid reviews are being used increasingly as a research tool to support evidence-informed decision making in a timely manner. Despite their growing use, there exists no universal consensus on how they are defined, conducted, or utilized.
The aim of this workshop is to introduce the rapid review approach as a mode of knowledge synthesis to help attendees understand their development, as well as practical issues involved in their execution. This will include a brief look at the rapid review landscape; an overview of the process used to conduct them; and an exploration of the technical issues and logistical considerations related to rapid reviews.
This session will involve interactive exercises whereby participants will have the opportunity to critique a sample of recently completed rapid reviews - for format, suitability of these products, and their perceived utility for relevant stakeholders, etc. - and to debate the benefits and potential drawbacks of this knowledge synthesis approach.