The Cochrane Canada Symposium is an important annual event providing an opportunity for the Cochrane community in Canada and our stakeholders to learn, network, exchange knowledge and foster new relationships and opportunities. Symposia rotate around the country, with each event hosted by a different Cochrane Canada group or site (2012 Child Health Field, Winnipeg; 2014  Cochrane Canada Centre, Ottawa; 2015 University of Calgary, Calgary; 2017 Cochrane Canada Centre, Hamilton; 2018 University of Calgary, Calgary).
A unique feature of the symposium is the two days of hands-on presymposium workshops for author training, Cochrane methods training, and utilization workshops for consumers, policymakers and health professionals. Approximately 250 people participate in the symposia to hear presentations on Cochrane methods; new developments in systematic reviews, such as diagnostic test reviews, non-RCT (Randomized Control Trial) and qualitative reviews; and knowledge transfer.
Cochrane Canada Symposium 2018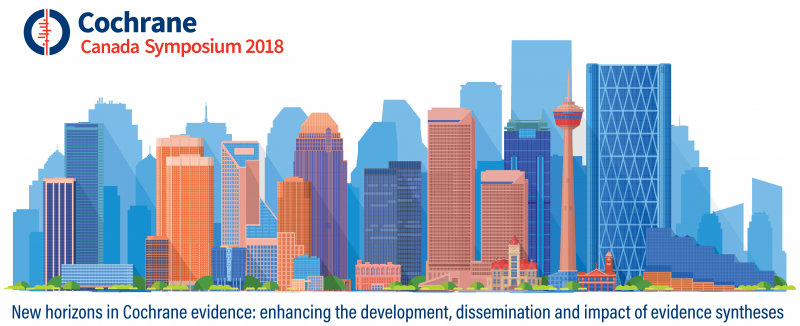 Cochrane Canada Symposium 2018, co-hosted with the 
Alberta SPOR SUPPORT Unit Knowledge Translation Platform
, is about forging ahead into new horizons to develop fit-for-purpose evidence syntheses, carry out effective knowledge translation, and create lasting impacts on health care and health.
Past Symposia:

Cochrane Canada Symposium - Evidence and Impact: Engaging consumers, practitioners, researchers and policy-makers
Hamilton, Ontario 11-12 May 2017
     *Please note, this page is password protected and available to those that attended the LSR Workshop on May 13 and 14

Cochrane Canada 12th Annual Symposium - Reaching New Heights, Measuring Success
Calgary, Alberta 21-22 May 2015  

Cochrane Canada 11th Annual Symposium - 20/20 Vision: Cochrane in the Next Decade
Ottawa, Ontario, 24-25 April 2014

Cochrane Canada 10th Annual Symposium - Health Evidence for ALL
Winnipeg, Manitoba, 9-10 May 2012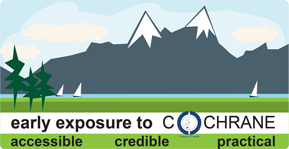 Cochrane Canada 9th Annual Symposium - Early exposure to Cochrane: Accessible, Credible, Practical
Vancouver, British Columbia, 6-7 February 2011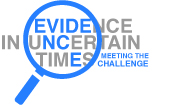 Cochrane Canada 8th Annual Symposium - Evidence in Uncertain Times: Meeting the Challenge
Ottawa, Ontario, 19-20 May 2010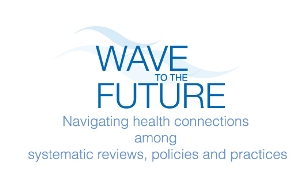 Cochrane Canada 7th Annual Symposium - Wave to the Future: Navigating health connections among systematic reviews, policies and practices
Halifax, Nova Scotia, 11-12 March 2009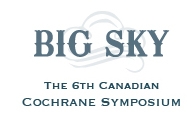 Cochrane Canada 6th Annual Symposium - Big Sky: New Horizons for Systematic Reviews in Health Care
Edmonton, Alberta, 6-7 March 2008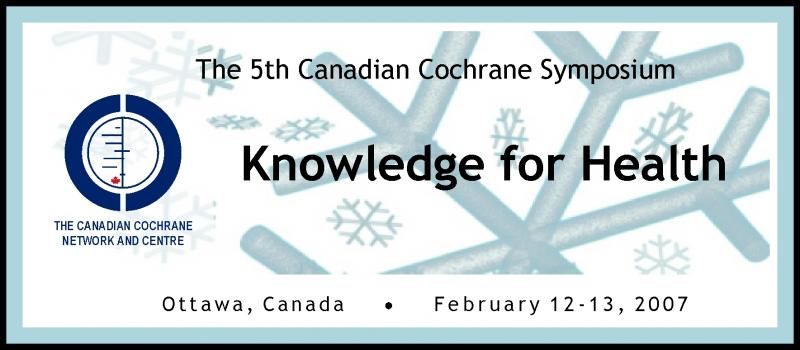 Cochrane Canada 5th Annual Symposium - Knowledge for Health
Ottawa, Ontario, 12-13 February 2007